INNOVAQOR, INC. PROVIDES UPDATE AND CONFIRMS DEVELOPMENT OF NEW PRODUCT
WEST PALM BEACH, Fla., Sept. 11, 2023 (GLOBE NEWSWIRE) -- InnovaQor, Inc. (OTC: INQR) Chief Executive Officer, Darrell Peterson recently joined Stock Day host Matthew Dunehoo to provide an update and confirm the development of a new product, Curallo.

Dunehoo began the interview by asking Peterson to remind his listeners about what InnovaQor does. Peterson provided a brief summary of the healthcare specific software solutions the Company offers, and reminded the audience that these software solutions are fully developed, proven and are marketed by the Company as a SAAS business model.
Dunehoo then asked Peterson to describe the Company's plan to build revenues. Peterson explained that the majority of current revenues were generated from sales of the EHR product in the substance abuse sector and from the provision of IT services. He voiced his belief that the Medical Mime EHR product was better than most of the competition and offered the fasted route to increased, profitable revenues. He further explained that the cost basis could support a multiple of the current number of customers and confirmed the focus on adding new customers. He went on to say that other Company products would receive an increased focus on marketing and would add value to the new platform the Company was building.
Dunehoo went on to ask Peterson for more information on this new product that had also been mentioned in recent filings and press releases. Peterson stated that this was probably the most exciting thing that InnovaQor was working on and went on to describe Curallo, a new Medical Professionals Communication Platform solely for the healthcare sector. He further explained that Curallo has been in development since April and that a demonstration should be available in the next few weeks. He stated that Curallo would have a number of free and subscription features but would start with a peer to peer communication platform for healthcare professionals and then expand to offer interactive services for live conferences and training, and include recruitment matching for short and longer term needs in the healthcare sector. He finished by confirming that a new website for Curallo had been launched at www.curallo.com to invite input from prospective users and to provide updates on the status of the project.
Dunehoo finished the interview by asking Peterson what message he would like the listeners to take away from today's show. Peterson responded by confirming that InnovaQor had a significant foundation to build from and repeated his belief that Curallo could create an opportunity for unlimited growth over the next few years. He ended the interview by confirming the Company's ambition to list on a recognized stock exchange at some time in the future.
To hear Darrell Peterson's entire interview follow the link to the podcast here:
https://audioboom.com/posts/8364992-innovaqor-inc-inqr-is-featured-on-the-stock-day-podcast
For further information on InnovaQor, Inc., please visit www.innovaqor.com
About InnovaQor, Inc.
InnovaQor delivers innovative technology and software solutions for the medical sector and intends to build a communication platform specifically for the medical sector, which will facilitate communication and collaboration between peers and allow the addition of revenue generating bolt on offers, including existing solutions and a new recruitment matching product for the healthcare sector.
Forward-Looking Statements
This press release includes "forward-looking statements" within the meaning of the safe harbor provisions of the United States Private Securities Litigation Reform Act of 1995. Actual results may differ from expectations and, consequently, you should not rely on these forward-looking statements as predictions of future events. Words such as "expect," "estimate," "project," "budget," "forecast," "anticipate," "intend," "plan," "may," "will," "could," "should," "believes," "predicts," "potential," "continue," and similar expressions are intended to identify such forward-looking statements. These forward-looking statements involve significant risks and uncertainties that could cause the actual results to differ materially from the expected results. Additional information concerning these and other risk factors are contained in the Company's most recent filings with the Securities and Exchange Commission. The Company cautions readers not to place undue reliance upon any forward-looking statements, which speak only as of the date made. The Company does not undertake or accept any obligation or undertaking to release publicly any updates or revisions to any forward-looking statements to reflect any change in their expectations or any change in events, conditions or circumstances on which any such statement is based, except as required by law.
Contact:
Gerard Dab
561 421 1905
press@innovaqor.com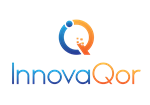 Source: InnovaQor, Inc.

Released September 11, 2023